Family photos are super-simple to take…. said no mom, ever. Case in point? Chrissy Teigen's latest Instagram with her kids. She may be a fabulously famous supermodel, and celeb mom #goals—but it doesn't seem like a job that includes high-paid posing is helping Teigen master the "mommy and kiddos" selfie.
Even though Teigen may not exactly be a regular ol' mama like the rest of us, she has her moments. She's certainly one of the most relatable celeb moms out there keepin' it real—and Teigen's recent IG post shows just how real she is. We concede Teigen does kind of look like she should be gracing the cover of a magazine (or at least in some sort of styled parenting product ad), but that doesn't mean snapping the perfect shot was easy for this mommy of two.
In her IG post, Teigen mused, "Should I post the one where his head looks unsupported but my face looks good and Luna is over it, the one where his head is supported but my face is just okay and Luna is over it, or him crying and my face looks okay and luna is over it?"
Yep, that's pretty much how it goes. You try to take the perfect family photo and you look awesomely amazing, but (surprise!) the kids are "over it." Or you manage to take one photo where your kids are actually looking at the camera with smiles on their faces, but you've closed your eyes at *just* the wrong moment, so the whole selfie is a wash.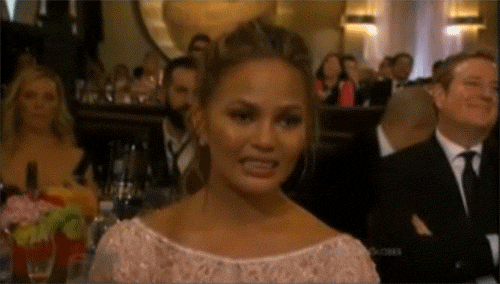 So if Teigen and her beautiful brood can't always get it together to take perfect pic, the rest of us seriously need to give ourselves a break. Right?
Oh and by the way, Teigen and her cute kids do look amazing. And we're guessing that your family does, too!
—Erica Loop
Featured Photo: Chrissy Teigen via Instagram 
RELATED STORIES:
Chrissy Teigen Takes on Would-Be Mom-Shamers for the Umpteenth Time
Why Chrissy Teigen's Latest IG Post Surprised Some Fans